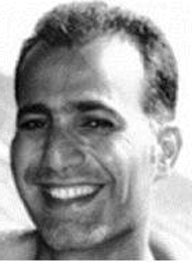 Thank you very much for visiting alefbaye2om.org!
This project is mainly developed by:
Dr. Hamid Farroukh (h.farroukh@yahoo.de)
Your feedback is appreciated.
Acknowledgements
Design and development of Alefbā-ye 2om has benefited from the efforts and proposals of predecessors. Thanks to them all. Among the proposals Unipers, IPA2 Pársik, Eurofarsi, Dabire, Nowdabire and Persik should especially be mentioned. Each of those proposals has played a significant role in the foundation of Alefbā-ye 2om.
Also many thanks to Mr. Masud Khayyam for bringing up the idea of ​a Persian technical script beside the Persian literary script, what inspired me to a general second script. Special thanks to Mr. Omid Kashefi for his efforts to build the transcription software. Many thanks to the Iranian Society (Iranischer Verein, e.V.) in Frankfurt, Germany, for the support of the Alefbā-ye 2om project. Also sincere thanks to my good friends, Bagher Zahedi Nour and Ebi Habibi for their co-operations in designing of Alefbā-ye 2om. Finally, many thanks to the Iranian National Committee on the Standardization of Geographical Names for providing the Transcription procedure for Iranian toponymic items.